We can cut teeth on your blanks or manufacture complete the following types of gears to English or Metric standards:

External Spur – to 72" diameter

Internal Spur – to 36" diameter

Helical – to 72" diameter

Herringbone –

Straight Bevel – to 24" diameter

Sprockets –

Worm Gears

Splines - Involute or Straight,  Internal or External

Flat Belt Pulleys

Precision Racks – to 80"

Coarse Pitch Gears to 1 ½ - D.P.

Fine Pitch gears to 64 - D.P.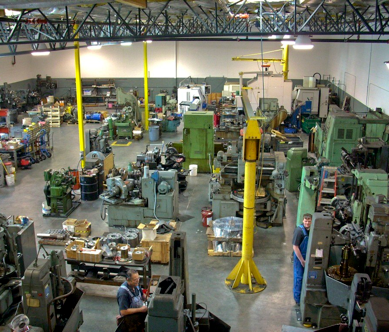 Our shop can provide complete gear components including
broaching, heat treating, flame hardening, plating and grinding.
We also manufacture complete gearbox assemblies to meet specific needs.